About the Website Author -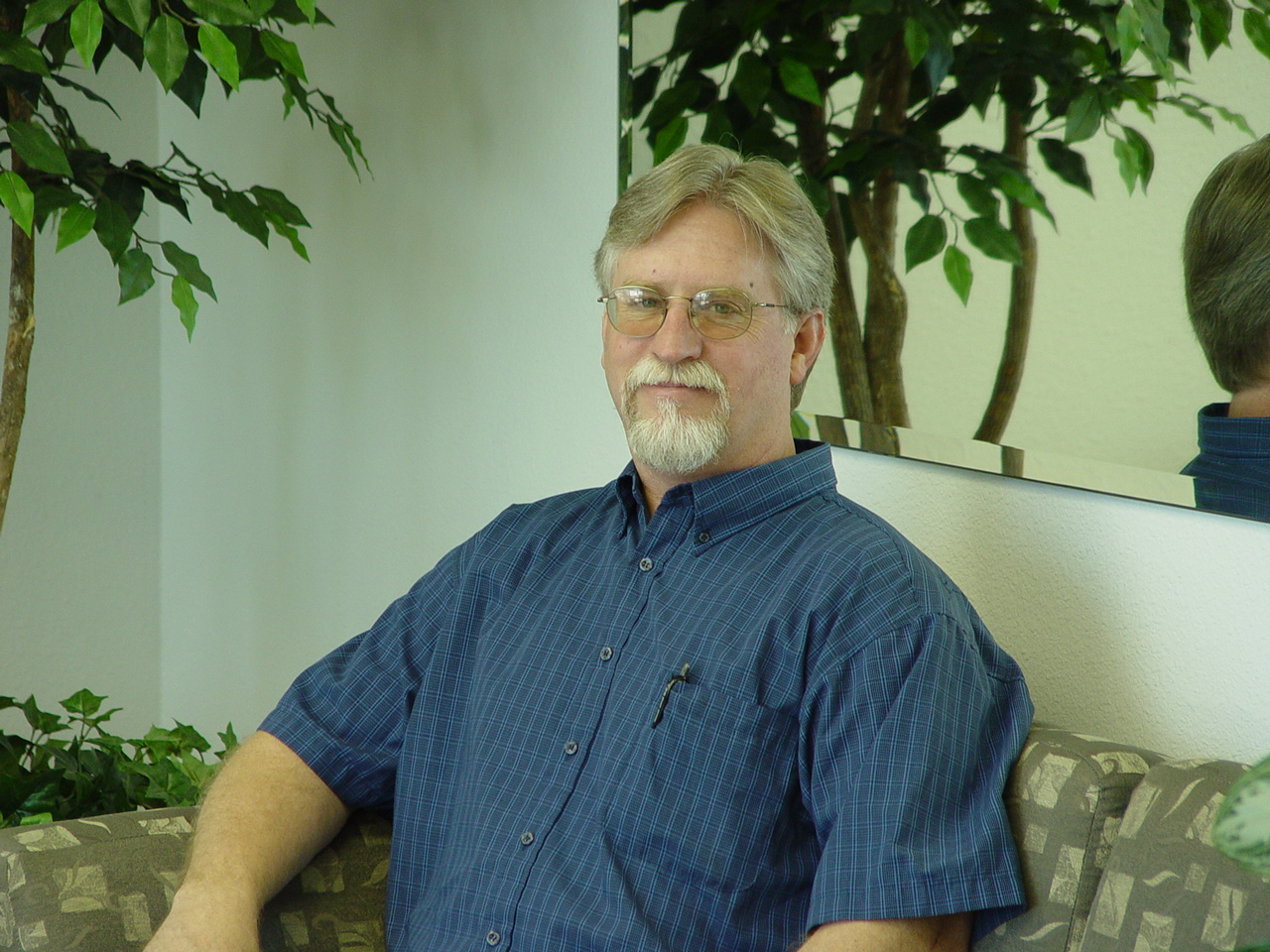 Bill Brooks, CID+, CII
Bill Brooks, has been designing printed circuit boards since 1973. He started learning electronics in 1968,at Junior High School in San Marcos, California. His first electronics project was an electronic metronome that he entered in the Science Fair at San Marcos Junior High School in the Spring of 1968. (The guys who made the "Working Volcano" won that year...) He built an AM tube type super-heterodyne receiver in summer school that year and a 400VDC power supply. That's where he learned about the POWER in electricity... and how it can be stored in charged capacitors. Even with the power unplugged a power supply can hold a very large charge in it's DC filter capacitors that can hurl the 'unwary student' across the aisle between the workbenches with great 'electromotive force'. <ZAP!!!> There's nothing quite like being the object lesson for the less curious classmates.... <ouch>
Bill's father was an aerospace electronics technician and taught Bill and two of his brothers the basics of electronics, printed circuit design and manufacturing and included them in the company he founded in 1970 to make printed circuits. (family labor is cheap)... Bill was exposed to all the operations involved in the building of a printed circuit board while he worked there through his High School years. Bill spent many an afternoon and weekend doing photo developing, plating, applying photo resist, etching, silk screening, drilling, routing, trimming, installing eyelets, and packaging boards for shipment to customers. Bill also was taught Printed Circuit layout on the drafting table his father had in the company front office... Bill designed a board for a 10 watt audio amplifier there, where he later built the board, and assembled it and tested it... It worked great the very first time. This encouraged him to learn more about electronics and printed circuits which helped move him into the career he enjoys today.
Bill's career has challenged him with different design types ranging from simple audio circuits to complex video graphics cards, terrestrial and satellite microwave transceivers, switcher power supplies, solar powered circuits, cellular telephone remote cell base stations, television transmission and encoding circuits, 2 way portable police/fire/rescue and military mobile and man pack radios, Ethernet based control and measurement equipment, radar altimeter circuits, IC carriers and chip replacement modules and much more. High speed digital, analog, RF and Microwave, high density, DFM, DFT, microvias, many different cad platforms, and mechanical 3D model development, and electronics packaging, aluminum die casting design, plastic injection molding design, this list goes on and on...
Bill became aware of the IPC Designers Council in the spring of 2000. While attending PCB WEST in Silicon Valley, California, he happed upon their booth on the showroom floor during the event. Bill was participating in the 'TOPGUN PCB' competition that year and had been interviewed by Rick Hartley who was a speaker at the convention and also happened to be one of the volunteer judges in the TOPGUN PCB contest.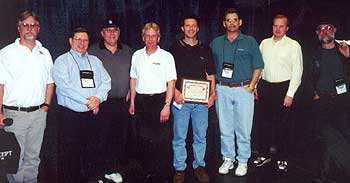 Top Gun PCB 2000
Rick asked Bill during the interview portion of the contest if he had ever thought about 'mentoring' others to become PCB designers? This novel thought had planted the 'seed' in Bill's mind when he came across the IPC designers Council booth, so he paid his 50 dollars and became a member... Bill has now been an active member of the IPC designers Council for 5 years and participates in the local San Diego Chapter and at the IPC DC Executive and Education committee meetings held semi-annually. Bill tries to inspire others through his efforts in the Designers Council to reach out for more, stretch their experience level and get more education so they can take on more difficult aspects of Printed Circuit Design and help others to excel too. In Aug 2001, after passing the CID exam, Bill received his Certified Interconnect Designer certificate from the IPC DC. Not content to just stop there, he went on to qualify in March of 2002 as a Certified Interconnect Instructor, so he could help others get their certifications. The designer certification program is the only one of it's kind. There is no other method to gain the recognition that today's PCB designers deserve for their level of expertise and knowledge in this industry. Bill went to the CID+ workshop and exam on October 14-16, 2004 and passed the exam to gain his CID+ certification.
Bill was instrumental in helping breathe new life into the PCB Design courses at Palomar College, San Marcos, California, and actually teaches classes there. Palomar college is now one of the very few places where an adult worker or student can go to get beginning training in PCB design and Drafting using the IPC specifications related to Printed Circuit Design. As there is no official published textbook for use in a classroom situation, Bill is proposing to write a textbook for that purpose, through the collective efforts of the IPC designers Council. A book inspired by the collection of experiences and technical content that can be mustered from the professional volunteers who help make the IPC DC a reality would be a boon to the industry and every college that teaches Printed Circuit vocational training.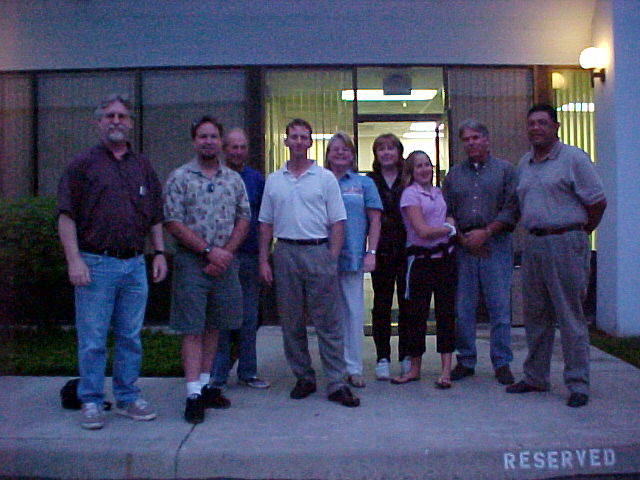 Palomar College PCB Design Class 2002/2003
October 25th, 2004 Bill was presented with a Special Recognition Award at IPC Works in Minneapolis, MN along with two other well deserving IPC Designers Council members,
Suzy Webb of Texas and Pete Waddell of PCD&M magazine in Georgia.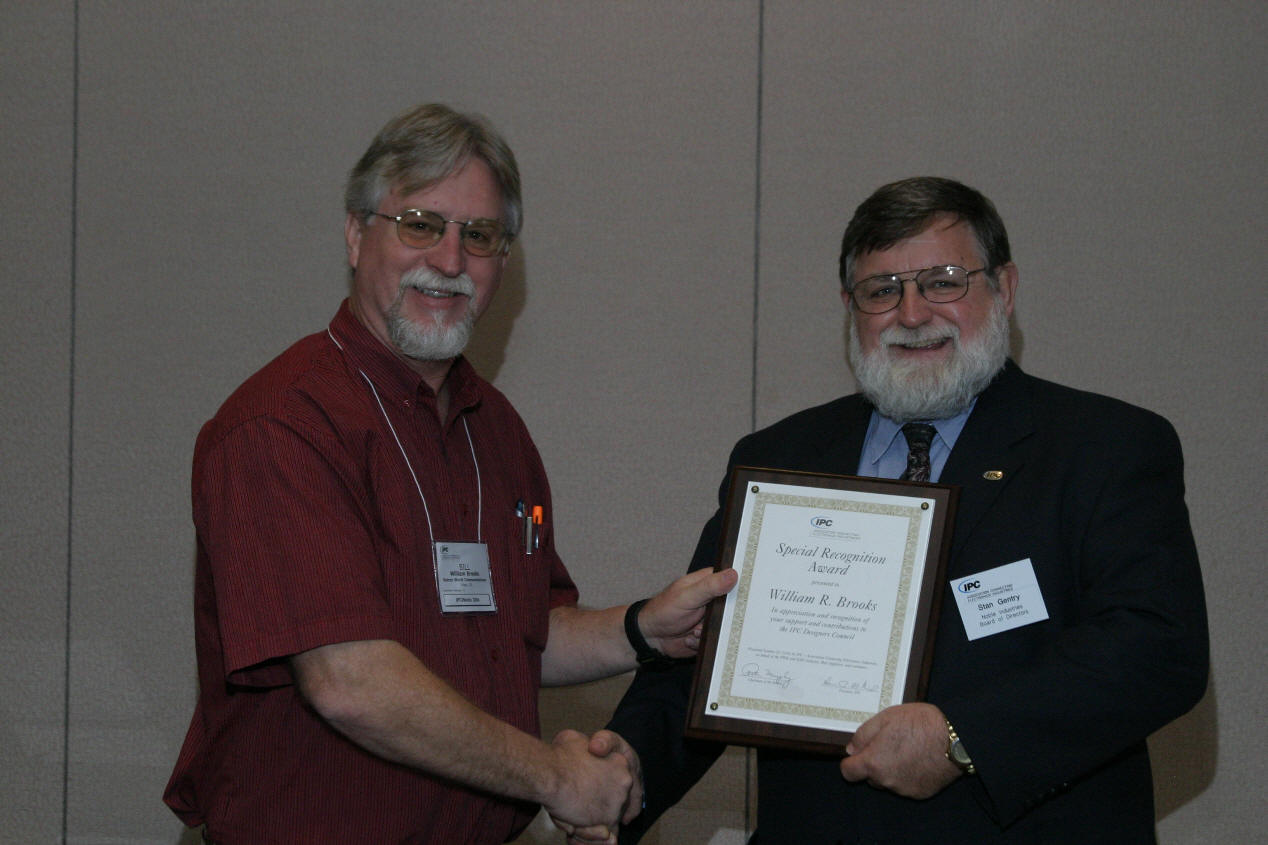 Bill contributes his time and energies to help the IPC Designers Council and the over 2500 member designers worldwide along with some of the best PCB designers in the world...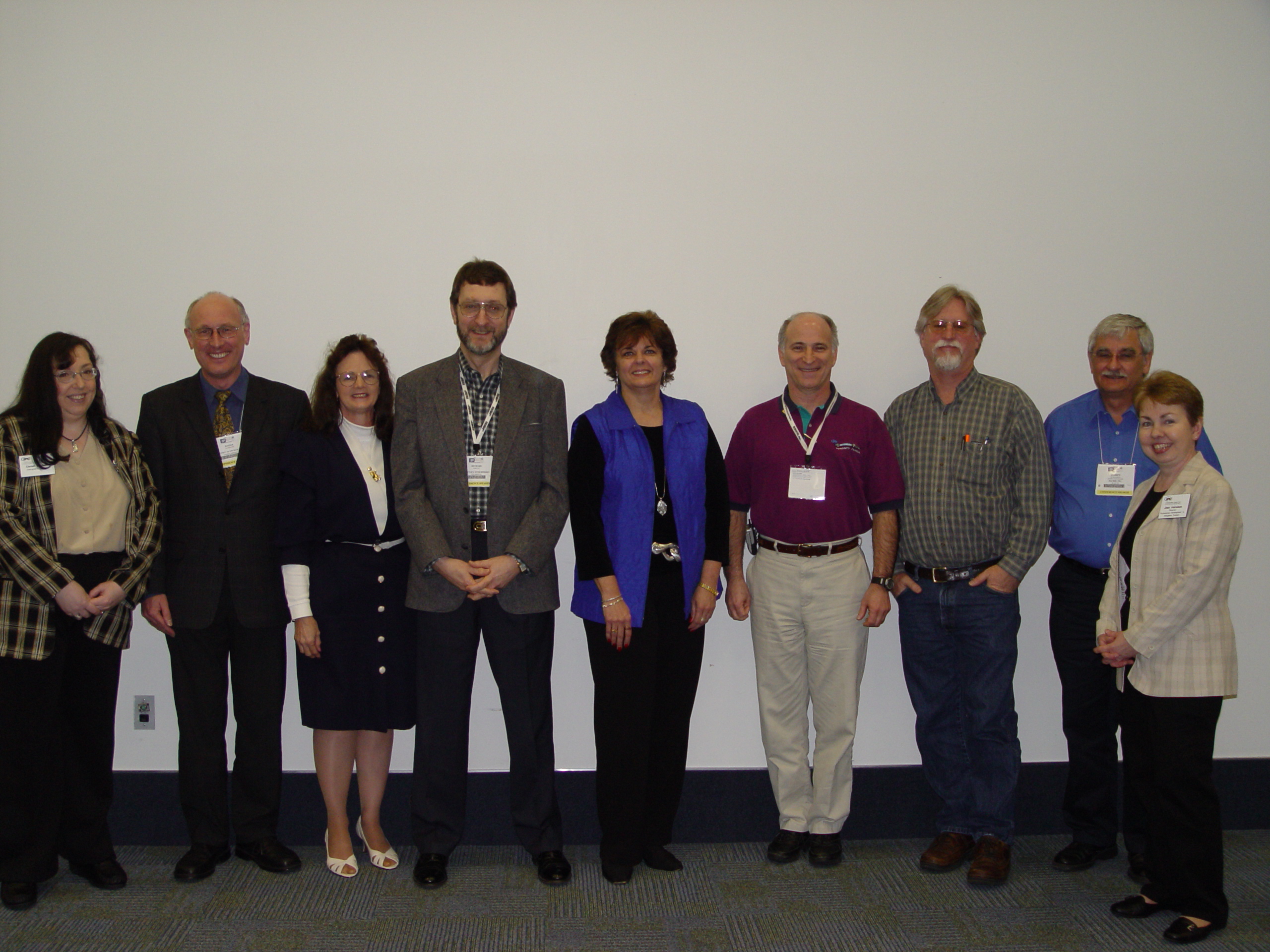 Left to right, Christi Poulsen, Rainer Thüringer, Ruth Delker, Rick Hartley, Susy Webb, Gary Ferrari, Bill Brooks, Andy Kowalewski, and Jean Hebeisen. All attended the Executive Committee meetings in Anaheim, CA 2005.
(More later)
Hobbies: Bill recently received his Amateur Radio Operators License from the FCC. His call sign is KG6VVP.
He likes to play Chess and uses the e-mail chess game at Shockwave.com to play extended games with friends.
http://www.shockwave.com/gamelanding/emailchess.jsp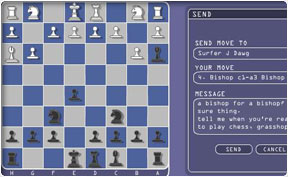 Bill also enjoys 1955 through 1957 Classic Chevy's.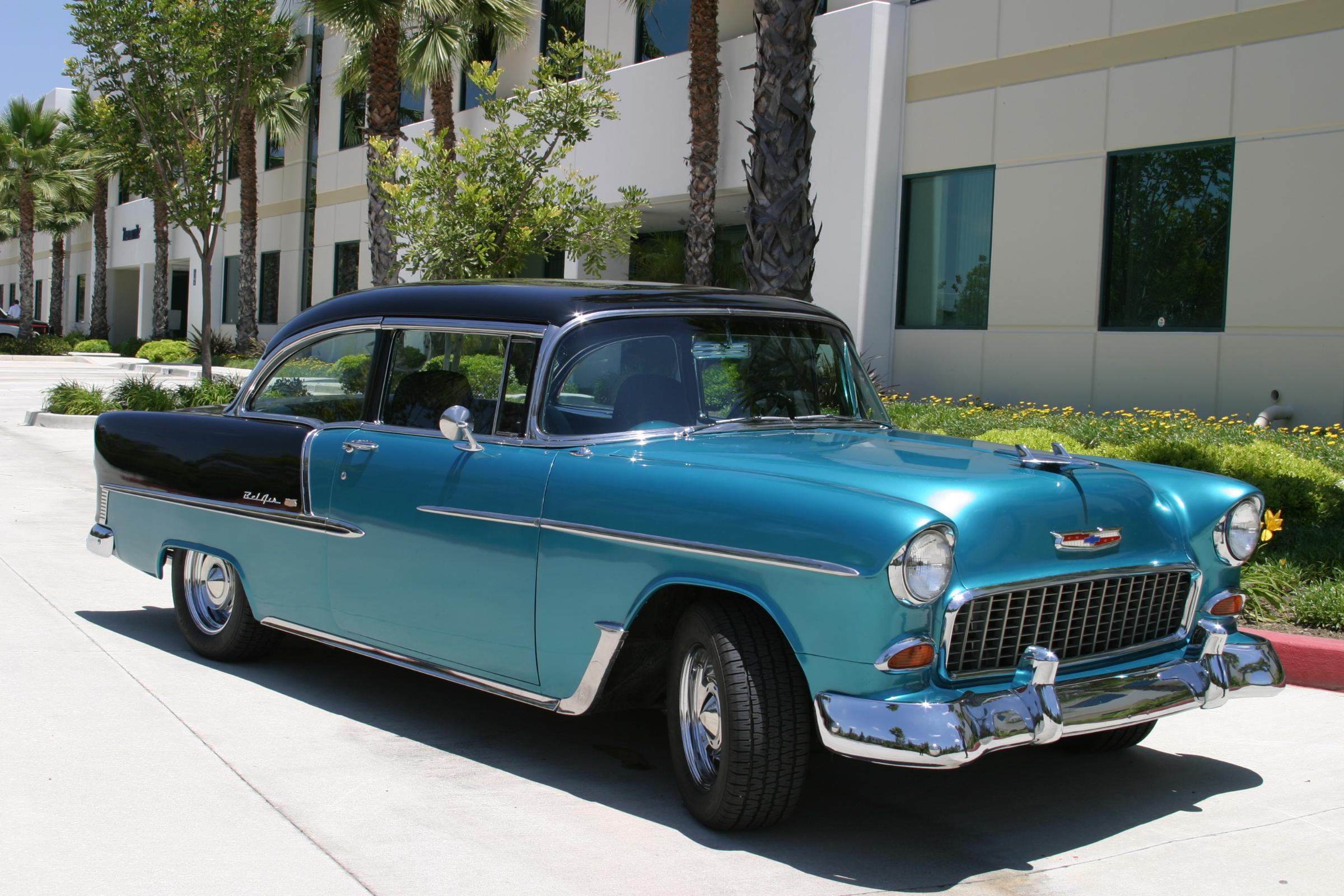 His photo collection is online at
http://community.webshots.com/user/bbrooks112
Bill also freelances articles for PCD&M magazine.
Cover article published in Printed Circuit Design Magazine Feb 2002 -
http://www.pcdandm.com/archives/pcdmag/pdf/0202/0202feat1.pdf